Methods for protein purification and separation (1)
2020-03-05
Protein separation purification is widely used in the research and application of biochemistry and is an important operational skill. SCG Protein Purification System Co., Ltd.-Spectra Instruments and everyone talk about the method of protein purification and separation. A typical eukaryotic cell can contain thousands of different proteins, some are very rich, and some contain only a few copies. In order to study a certain protein, it is necessary to first purify the protein from other protein and non-protein molecules.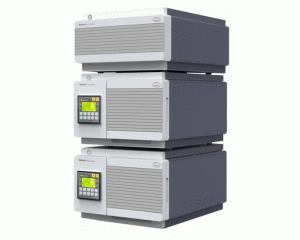 1. Protein salting-out method: Neutral salt has a significant effect on the solubility of protein. Generally, the solubility of protein increases with the increase of salt concentration at low salt concentration. This is called salt dissolution; when the salt concentration continues to increase, The solubility of proteins drops to varying degrees and separates one after another. This phenomenon is called salting out.
2. Isoelectric point accumulation method: when the protein is static, the electrostatic repulsion between the particles is the smallest, so the solubility is also the smallest. The isoelectric points of various proteins are different. The pH of the conditioning solution can be used to reach the isoelectric point of a protein Make it pile up, but this method is rarely used alone, can be used in combination with salting out method.
3. Dialysis and ultrafiltration: The dialysis method uses a semi-permeable membrane to separate proteins with different molecular sizes. The ultrafiltration method uses high pressure or centrifugal force to make water and other small solute molecules pass through the semi-permeable membrane, while the protein is left on the membrane. A lubricating membrane with different pore sizes can be selected to intercept proteins of different molecular weights.
4. Gel filtration method: Also known as size exclusion chromatography or molecular sieve chromatography, this is one of the most useful methods for protein mixtures according to molecular size. The more commonly used packing materials in columns are glucose gel (Sephadex ged) and agarose gel.
Suzhou Sepure Instrument Co., Ltd. provides protein purification system, protein chromatography system, high-pressure preparation liquid phase, reliable quality, trustworthy! Price consultation: 18151128155.