Ion exchange protein purification system manufacturers commonly used articulation technology
2020-03-05
Ion exchange protein purification system manufacturers choose ultrafiltration membranes with appropriate pore diameters. Under centrifugal force or higher pressure, water molecules and other small molecules are allowed to pass through the ultrafiltration membrane, while the target protein sample molecules are trapped and cannot pass through the ultrafiltration membrane. Increase the protein sample concentration to achieve the concentration effect.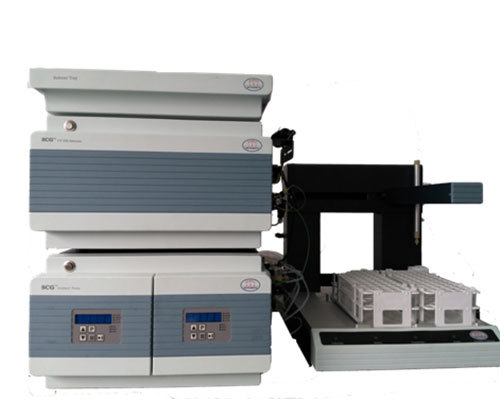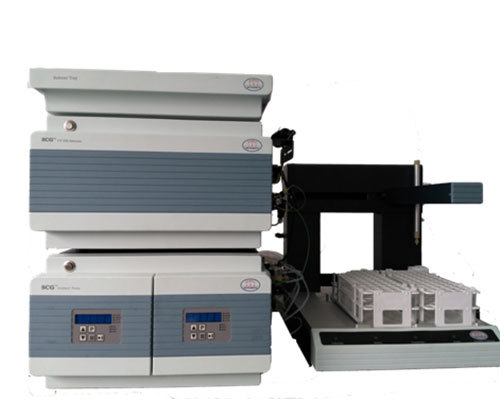 Ion exchange protein purification system purification process commonly used connection technology:
1. Salting out. Ammonium sulfate and sodium sulfate are often used for salting out, and the salting out precipitate obtained can be stored for a long time in a low temperature refrigerator.
2. Isoelectric point precipitation. According to the characteristics of the solubility of proteins and peptides at the isoelectric point is small.
3. Organic solvent precipitation. Precipitate proteins with cold acetone and ethanol. For example, ethanol fractionation of human plasma proteins.
4. Dialysis. According to the molecular weight of the target protein and peptide, selecting a suitable dialysis bag for dialysis can serve the purpose of changing buffer and removing some low molecular impurities.
5. Ultrafiltration. According to the molecular weight of the target protein and peptide, an ultrafiltration membrane with a suitable molecular weight cutoff (MWcutoff) is selected for ultrafiltration.
6. Vacuum freeze-drying. Under the condition of low temperature and high vacuum, ice is directly sublimated into water vapor without melting into liquid water. It can well concentrate samples and preserve the biological activity of proteins and peptides.
7. Denaturation and precipitation. According to the resistance of the target protein and peptide to temperature or acidity and alkalinity, the method of processing the sample at a higher temperature or more extreme pH conditions to remove impurities. For example, heat denaturation used in the preparation of thymosin peptides removes contaminated proteins. If the thermal stability and acid-base stability of the target protein and peptide are not high, it is not suitable for use.
8. Centrifugal sedimentation. The technique of separating the insoluble particulate matter from the solution by centrifugal settling force is often carried out by using a high-speed freezing centrifuge.
9. Desalination. Dialysis and ultrafiltration can be used for desalting. Sephadex G25 and G50 are often used for protein desalination.
10. Filtration
Clarification filtration, sterilization filtration, ultrafiltration.
Protein purification system manufacturer-Suzhou Sepure Instrument Co., Ltd. is committed to the development of precision purification systems for the separation and purification of proteins, automatic protein chromatography systems, antibodies, natural products and small molecule pharmaceuticals and other biological products. Now the company has launched many A variety of purification systems with different configurations, from laboratory research level to industrial production amplification level, provide customers with a one-stop shopping experience, and strive to provide customers with stable and practical products and a comprehensive product service system. The company has established good cooperation with many well-known biopharmaceutical companies (including CRO companies) at home and abroad, and the product indicators have reached the international leading level of the same type of products, and has received recognition and praise from many customers. Protein purification system manufacturers are welcome to come to consult.