Commonly used technology and procedure steps of Suzhou domestic protein purification system
2020-03-05
Commonly used technology of Suzhou domestic protein purification system:
1. Precipitation
2. Electrophoresis: The protein is charged in the solution above or below its isoelectric point, and can move to the positive or negative electrode of the electric field in the electric field. Depending on the support, there are thin film electrophoresis, gel electrophoresis, etc.
3. Dialysis: A method of separating large-molecule proteins from small-molecule compounds using dialysis bags.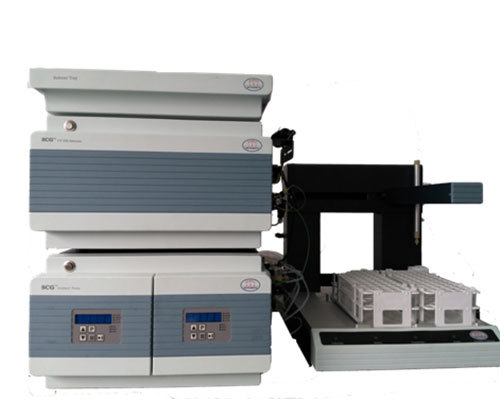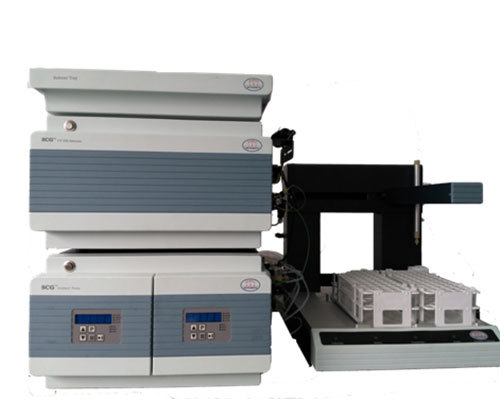 4. Chromatography:
a. Ion exchange chromatography utilizes the amphoteric free nature of proteins. At a certain pH, the charge amount and properties of each protein are different, so it can be separated by ion exchange chromatography. Like anion exchange chromatography, proteins with a small negative charge are eluted first.
b. Molecular sieve, also known as gel filtration. Small molecular proteins enter the pores and have a long residence time. Large molecular proteins cannot enter the pores at the same time and flow out.
5. Ultracentrifugation: It can be used to separate and purify proteins or to determine the molecular weight of proteins. Different proteins differ in their density and morphology.
The general procedure of Suzhou domestic protein purification system can be divided into the following steps:
Material pretreatment and cell disruption
When separating and purifying a certain protein, the protein must first be released from the tissues or cells and keep the original natural state without losing its activity. Therefore, appropriate methods should be used to break up tissues and cells. Common methods of breaking tissue cells are:
1. Mechanical crushing method
This method uses mechanical shear to break up the cells. Commonly used equipment include high-speed tissue masher, homogenizer, mortar, etc.
2. Osmotic crushing method
This method swells and breaks cells under hypotonic conditions.
3. Repeated freeze-thaw method
After the biological tissue is frozen, the intracellular fluid freezes and expands, causing the cells to burst. This method is simple and convenient, but it should be noted that those proteins that are sensitive to temperature changes should not use this method.
4. Ultrasonic method
Ultrasonic shaker was used to make the cell membranes unevenly tensioned and the cells were broken.
5. Enzymatic method
Such as destroying microbial cells with lysozyme.
Suzhou Domestic Protein Purification System Co., Ltd.-Suzhou Sepure Instrument Co., Ltd. is committed to developing precision purification systems for biological products such as protein purification, automatic protein chromatography systems, antibodies, natural products and small molecule drugs Launched a variety of purification systems with different configurations, from laboratory research level to industrial production amplification level, providing customers with a one-stop shopping experience, striving to provide customers with stable and practical products and a comprehensive product service system. The company has established good cooperation with many well-known biopharmaceutical companies (including CRO companies) at home and abroad, and the product indicators have reached the international leading level of the same type of products, and has received recognition and praise from many customers. Suzhou Domestic Protein Purification System Co., Ltd. welcomes you to consult.