Automatic protein chromatography system manufacturers introduce the characteristics and characteristics of gel chromatography protein purification system products
2020-03-05
The manufacturers of automatic protein chromatography systems introduce the characteristics of gel chromatography protein purification system products as follows. The gel chromatography protein purification system uses a high-precision constant-flow pump, which effectively improves the gradient change accuracy and flow accuracy. The gradient and flow rate can be modified online in real time.
High-sensitivity online detector, can choose to prepare a variety of detectors such as UV, PH, conductivity, differential refractive index and so on.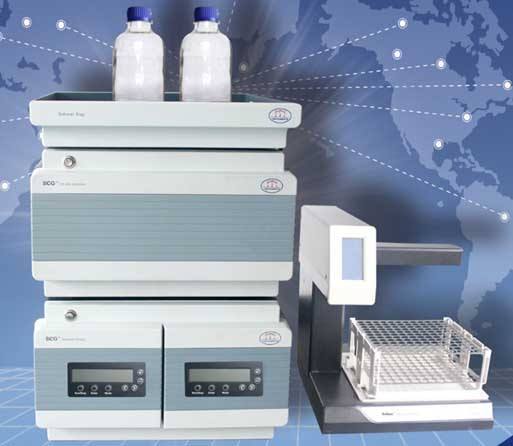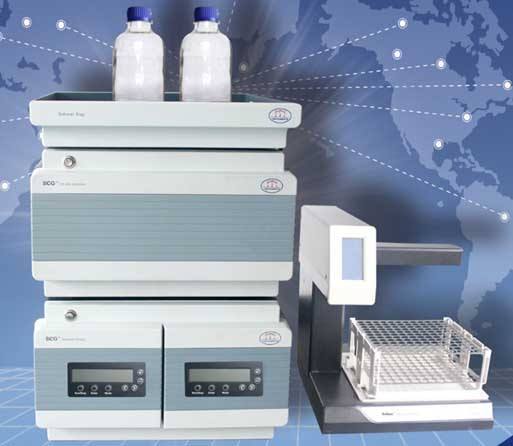 The automatic component collector can support a variety of collection methods and prepare a variety of non-standard collection tube collection racks to facilitate sample transfer.
The host adopts a high-resolution OLED screen and uses a simple shuttle button design, which is convenient for quickly setting system parameters.
Main features of gel chromatography protein purification system:
1. Modular structure, convenient for users to configure flexibly.
2. Easy to use, automatic buffer preparation and functions are convenient to quickly explore the purification process, the corresponding parameters are programmed into programs through automatic feedback, programming templates, and computer software anti-control.
3. It can be explored from the small trial to the pilot test to the preparation. It is suitable for various chromatography techniques and specializes in the separation and purification of various types of biological molecules, including natural proteins, recombinant and fusion proteins, peptides, oligos, plasmids, viruses, antibiotics, and alkaloids and many more.
4. Designed for laboratory-scale and preparative-scale protein purification. Provide the advantages of high speed, high capacity and component collection. It can be used in any purification step.
5. Affordable, the same technical indicators, the price is one-third of foreign imports, high cost performance, low cost of instrument maintenance.
Automatic protein chromatography system manufacturer-Suzhou Sepure Instrument Co., Ltd. is committed to developing precision purification systems for the separation and purification of proteins, automatic protein chromatography systems, antibodies, natural products and small molecule medicines and other biological products. A variety of purification systems with different configurations have been introduced, from laboratory research and development levels to industrial production amplification levels, to provide customers with a one-stop shopping experience, and strive to provide customers with stable and practical products and a comprehensive product service system. The company has established good cooperation with many well-known biopharmaceutical companies (including CRO companies) at home and abroad, and the product indicators have reached the international leading level of the same type of products, and has received recognition and praise from many customers. Manufacturers of automatic protein chromatography systems are welcome to come to consult.