Scientific Research Assistance|"SDL Protein Chromatography System" helps Professor Lu Guangwen's team to study the structure of vaccinia virus
2023-02-08
Research Background
Poxviruses from the Poxviridae, Orthopoxvirus family, are large, enveloped DNA viruses. Among the 12 members of the poxviruses, some are important human viruses, such as monkeypox virus (a recent outbreak of monkeypox, as of January 30, 2023, has spread to 110 countries or regions and caused worldwide 85,449 infected, 89 dead), smallpox virus (a highly contagious and fatal pathogen that can cause smallpox), vaccinia virus (VACV, a naturally attenuated live vaccine used to prevent smallpox and monkeypox), etc. . The continuous transmission and prevalence of orthopoxviruses pose a great threat to global public health security. Therefore, there is an urgent need to identify invasion-associated proteins encoded by orthopoxviruses to facilitate the development of more effective antiviral therapies.
Research Express
Invasion is the first step in the establishment of infection by a virus and is an important stage targeted by the body's humoral immunity. Unlike most other enveloped viruses that utilize one or a few viral proteins for their invasion function, poxviruses encode four proteins (A26, A27, D8, H3) and an additional 11 proteins (A16, A21, A28, F9, G3, G9, H2, J5, L1, L5, O3) to mediate virus adhesion and membrane fusion, respectively. The 11 fusion-related proteins of the virus can be further assembled into a large complex called the invasion-fusion complex (EFC). In addition, previous reverse genetics studies have shown that almost every EFC protein can play a key role in the post-adhesion (hemifusion or full fusion) process of the poxvirus life cycle. Therefore, structural studies on EFC components or complexes will help to gradually reveal the mysterious fusion mechanism of EFC and further promote the development of preventive/therapeutic drugs.
However, prior to this study, only the protein structures of two EFC components (F9 and L1) were resolved.
Professor Lu Guangwen of Sichuan University team published a paper entitled "Crystal structure of vaccinia virus G3 /L5 sub-complex reveals a novel fold with extended inter-molecule interactions conserved among orthopoxviruses" made the latest research on the two protein structures of G3/L5! (Original Address:https://www.tandfonline.com/doi/full/10.1080/22221751.2022.2160661)

Assist Equipment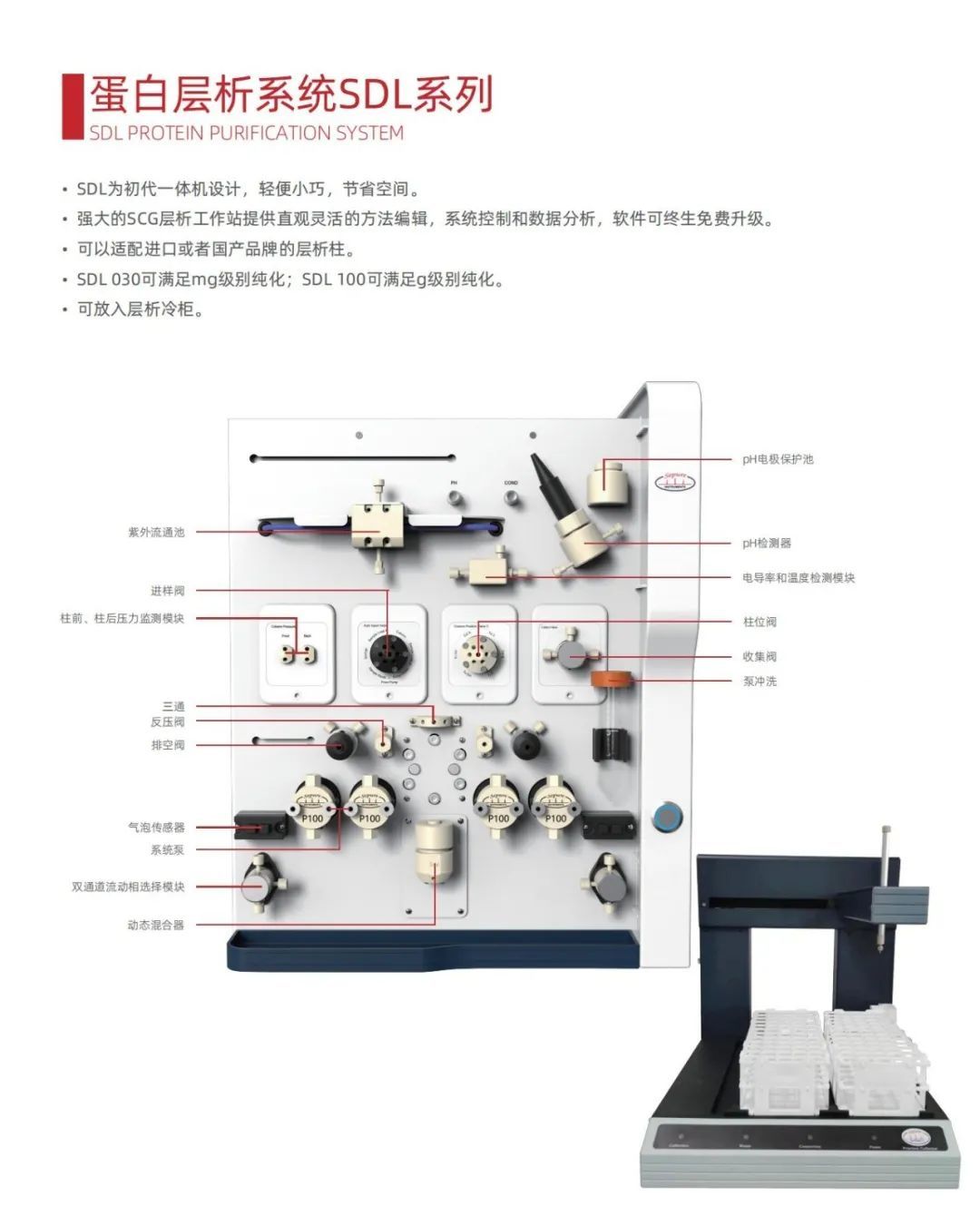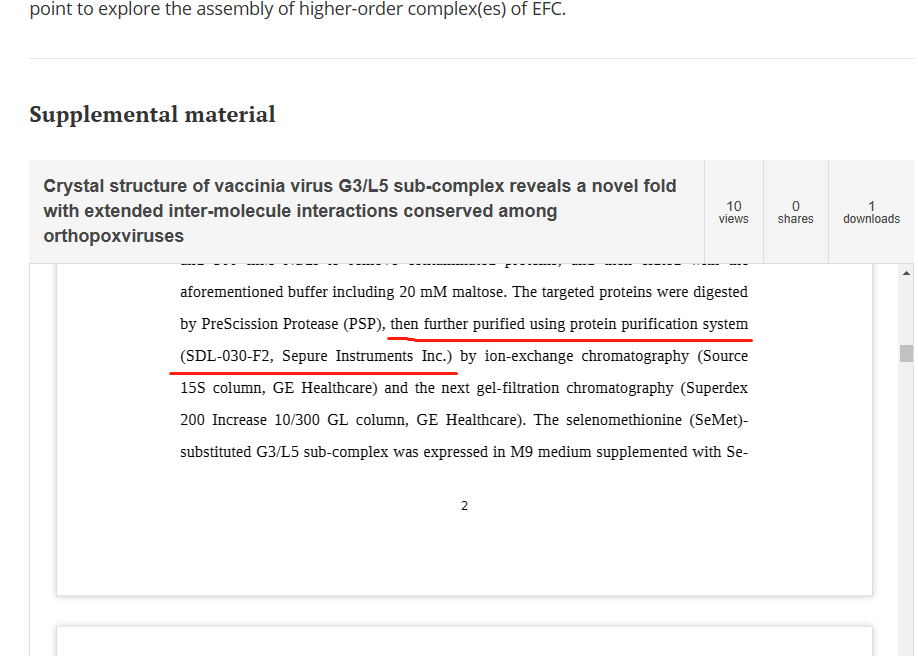 Professor Lu Guangwen's team used the Sepure instrument SDL protein chromatography system in this study, to identify and obtain the heterologous vaccinia virus G3/L5 by ion exchange chromatography, gel filtration chromatography and Western blot Dimeric complex.