Li Ming and other leaders of the district committee visited Sepure Instruments
2023-01-13
On January 10th, District Party Committee Secretary Li Ming and District Leader Wang Mou visited Suzhou Sepure Instruments, sent the care and warmth of the party and the government to talent experts, and expressed their condolences Sincere holiday greetings and best wishes for the new year. Nie Dalin, chairman of Suzhou Sepure Instruments, led the management team to receive and report.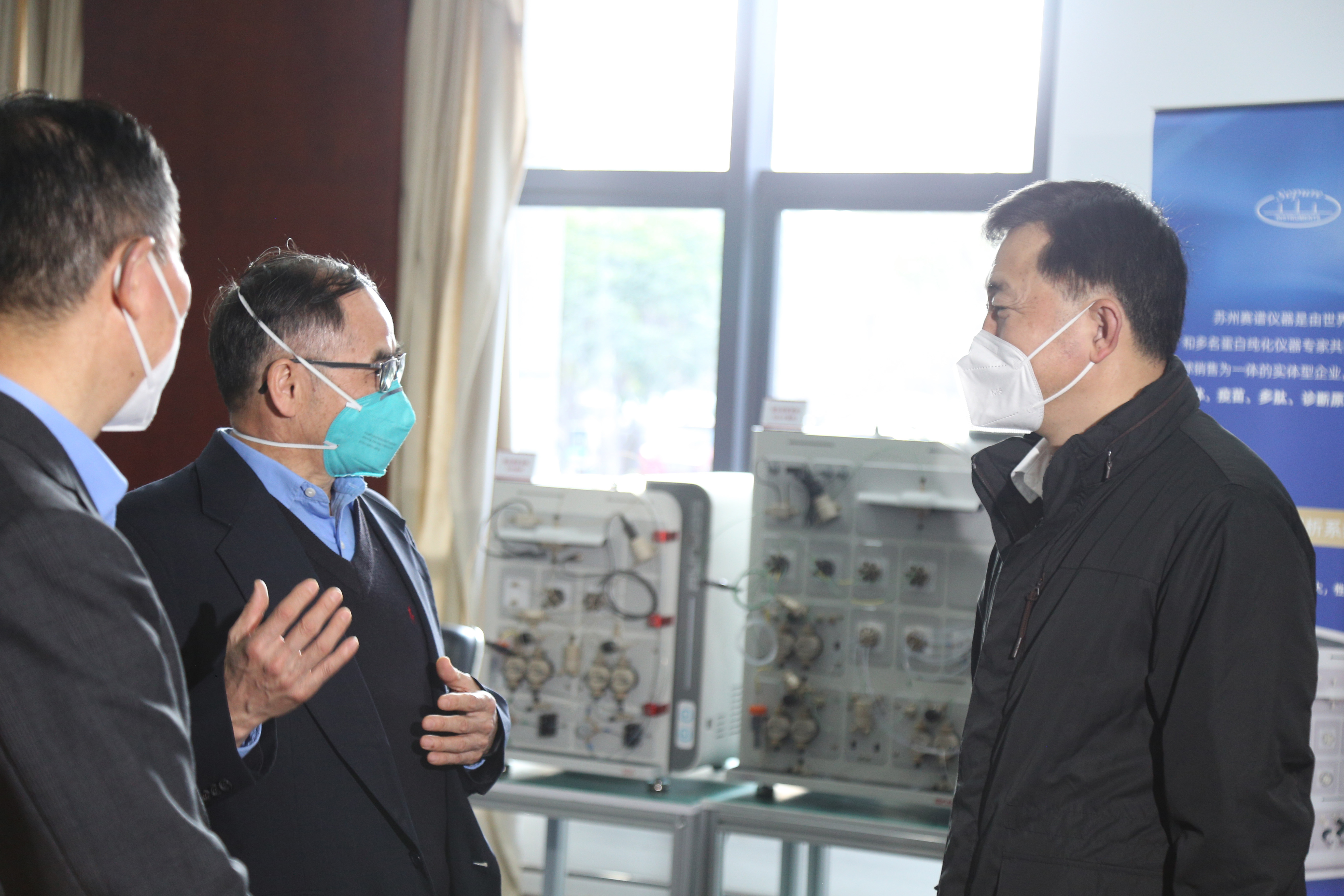 When he came to Sepure Instruments, Secretary Li Ming chatted cordially with Nie Dalin to learn more about the current production and operation of the company, and sent flowers and a condolence letter to the head of the R&D team, expressing welcome to him for choosing to work and live in Wujiang.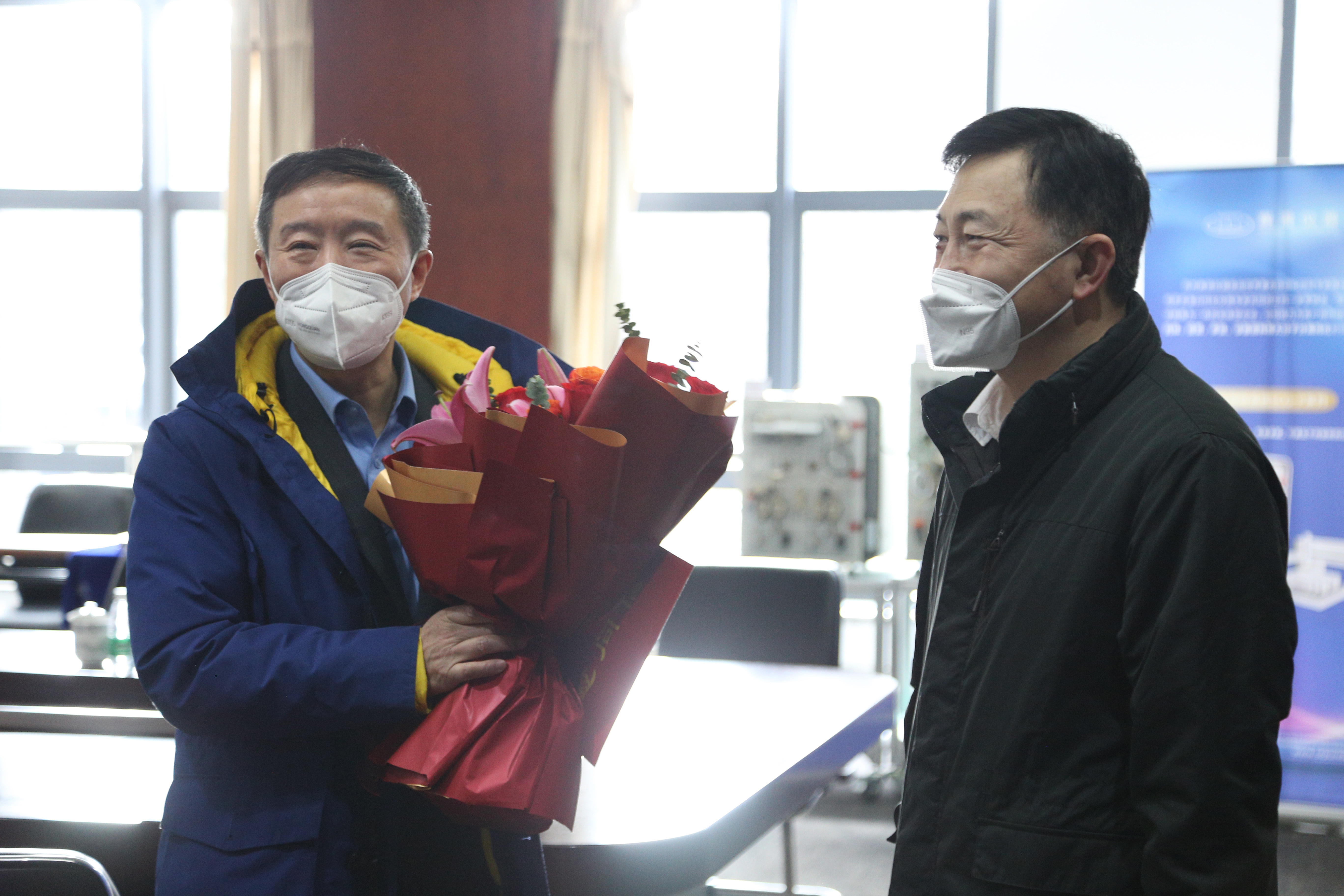 Secretary Li Ming said that people who come to Suzhou must be successful, and Wujiang has a solid industrial foundation and obvious comparative advantages. Choosing Wujiang will surely usher in broad space and opportunities. Advantages, in the new year, more products will be developed to fill the gaps in the country, and help enterprises grow stronger in the process of strengthening the chain, supplementing the chain and fixing the chain.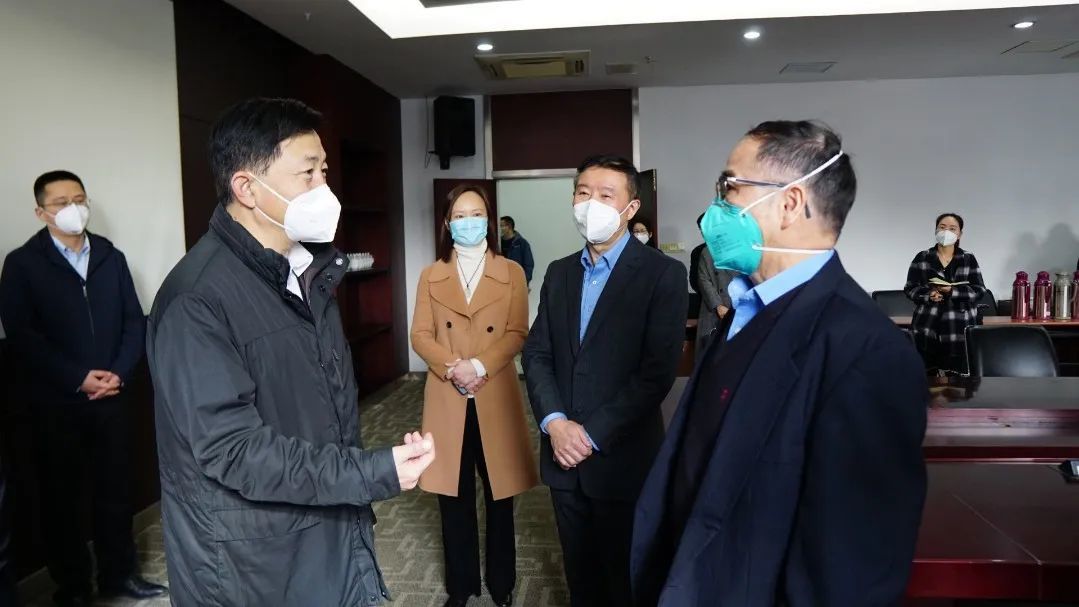 • Suzhou Sepure Instrument Co., Ltd. is an entity enterprise integrating R&D, production and global sales, jointly established by world-renowned automation control experts and analytical instrument experts. It was registered in April 2011 and officially operated in Suzhou Wujiang Science and Technology Pioneer Park in January 2012. In April 2022, a wholly-owned subsidiary Suzhou Sepure Technology Instrument Co., Ltd. was established in Suzhou Nano City.
• The company is committed to the development of precision purification equipment and oligonucleotide synthesis equipment for the field of macromolecular biological products such as proteins, antibodies, vaccines, peptides, and diagnostic materials. The preliminary research and development of the instrument was completed in the High-tech Development Zone of Delaware, USA. Through independent research and development and continuous innovation, the protein purification system equipment produced by the company has reached the domestic leading and international advanced level after more than ten years of hard work. In the field of separation and purification instruments, it has obtained more than 30 patents and software copyrights, and is a high-tech enterprise in Jiangsu Province.
• In April 2022, the in-depth cooperation with Nanovitas Technology will be completed. Well established, perfected and optimized protein purification and nucleic acid synthesis processes.