Working principle and precautions of protein purification equipment
2020-06-30
Protein purification equipment is widely used in biochemical research applications and is an important operating technology. A typical eukaryotic cell contains thousands of different proteins, some abundant and some containing only a few copies. To study a protein, it must first be purified from other proteins and non-protein molecules.
Protein purification equipment utilizes different degrees of particle adsorption to achieve the purpose of separation to achieve selective adsorption and separation of proteins. Protein purification equipment adopts low-temperature organic solvent precipitation method, using water-miscible organic solvents such as methanol and ethanol to reduce the solubility of most proteins and precipitate them. Compared with salting out, the resolution of this method is higher. , however, proteins are relatively easy to deform and need to be carried out at low temperature.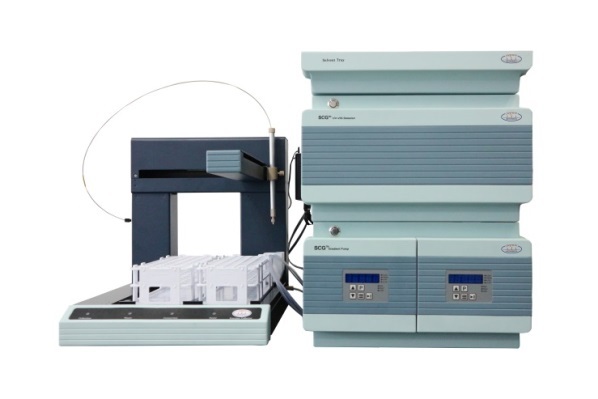 The protein purification equipment also adopts the method according to the different molecular sizes. When centrifuging the protein in the medium, the sedimentation speed of the protein depends on its mass and density. The greater the mass and density, the faster the sedimentation; gel filtration (a column chromatography); ultrafiltration (using the property that protein molecules cannot pass through semi-permeable membranes).
Precautions for the use of protein purification equipment:
1. In order to avoid protein denaturation, do not stir the sample vigorously and freeze and thaw repeatedly.
2. The composition of the buffer solution should simulate the intracellular ring as much as possible.
3. In the process of purification and separation, it is necessary to maintain its stability at all times to protect its activity. Attention should be paid to avoid protein oxidation, heavy metal damage to the target protein, microbial growth, and protease damage to the target protein. degradation.
4. Put it on ice or operate it in a cold storage as much as possible.
5. The protein concentration should not be too dilute.
6. Unless it is a focusing layer, a suitable pH environment is required to prevent the pH of the buffer solution used from being the same as the pI, so that protein precipitation can be avoided.
Protein purification equipment,automatic protein purification equipment,protein purification,protein purification system,high-throughput protein purification instrument,imported protein purification instrument