Selection of chromatographic purification methods for automatic protein purification instruments
2020-07-02
The automatic protein purification instrument is a compact, convenient and easy-to-use automatic purification equipment. Each component is clearly labeled for quick installation. The unique buffer rack design is convenient for users to place solutions. The number of the instrument corresponds to the operation chart and the label of the prepackaged reagents one by one, which makes it very convenient for users to use. The fully automatic protein purification instrument is operated in touch screen mode, and the switching between interfaces is fast, intuitive and familiar with the help function, so that users can conduct experiments, system cleaning and maintenance through a variety of preset methods.
The fully automated protein purification instrumentation system integrates all vials, fraction collection tubes, and sample tubes into a single system that takes up minimal bench space. The large-screen display and friendly user interface guide can be operated quickly and conveniently without additional training and the help of chromatography experts.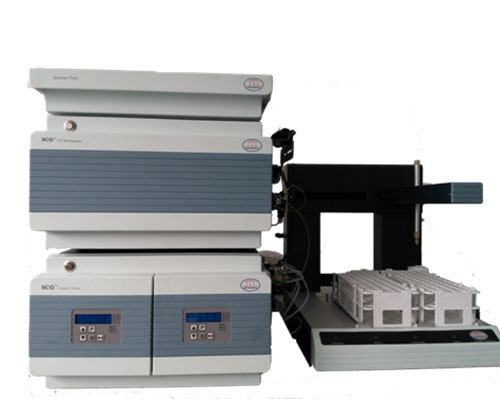 Generally speaking, the more fully automatic protein purification equipment knows about the characteristics of the target substance before purification, the better it will be for purification. If you don't know, you can also find out the simple identification method of target substances and impurities by electrophoresis. In addition, a reliable activity assay must be established prior to purification. If it is an unknown protein, some simple discrimination can usually be made:
1. Gel filtration chromatography. This method is very commonly used, but the efficiency is not high, there is no enrichment effect on low-concentration samples, and the sample volume is small.
2. Ion exchange chromatography. This method is commonly used, but the sample must be free of high concentrations of salt.
3. Hydrophobic chromatography. This method is better in comparison. It has high separation efficiency and large sample loading, and is especially suitable for separating samples that have been salted out and precipitated.
4. Affinity chromatography. It is an extremely effective method, and the key is to understand the characteristics of the target substance in order to select the appropriate affinity chromatography filler.
Automatic protein purification equipment,high-throughput protein purification equipment,imported protein purification equipment,protein purification equipment,protein purification system,protein purification