How protein purification equipment maintains protein stability
2020-07-09
The protein purification equipment can quickly complete the purification of biomolecular proteins, nucleic acids, peptides, etc., and complete the rapid development and amplification of the entire process from basic laboratory research to the entire process. Protein purification equipment can be used for the purification of biological macromolecules, the purification of known and unknown proteins, the study of protein structure dynamics drug targets, the separation of pharmaceutical proteins, the synthesis of protein engineering drugs, the characterization of proteins, the various How a protein develops and functions in an organism, and the isolation of gene expression products.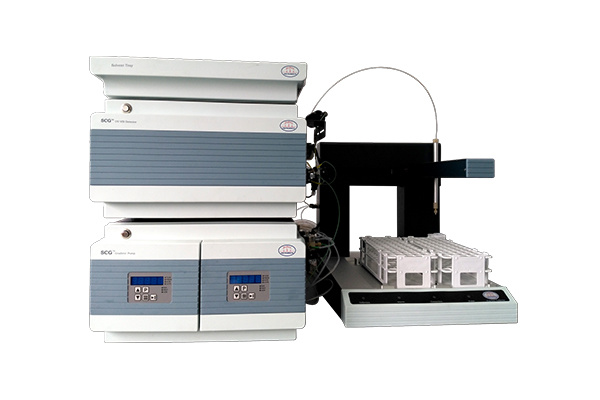 The use of protein purification equipment under various conditions and different operating methods to extract proteins from the cellular environment will result in the loss of their activity and structural changes. The operation of protein purification equipment includes dilution, changing solution conditions, exposure to various degrading enzymes, oxygen, heavy metals and the surface of various materials, and changes in physiological conditions (such as freeze-thaw effects), etc. It should be noted that any condition of protein purification equipment has the potential to affect protein stability, so taking precautions to minimize these effects as much as possible will help ensure the success of a purification protocol.
To maintain protein stability while using protein purification equipment, treatments that can denature it should be avoided. Therefore, protein purification equipment generally does not vigorously stir or vortex the protein solution, because this may cause protein oxidation or surface denaturation. Egg protein purification equipment must not expose protein solutions to extremes of pH, high temperature, organic solvents, or any other conditions that may promote denaturation. Likewise, bacterial and fungal growth can become a problem if a protein solution is stored thawed for extended periods of time. In such cases, sterile solutions and antibacterial or antifungal agents may be necessary. In addition, it is recommended that all solutions that will come into contact with the protein be prepared with distilled water and that protein purification equipment store distilled water in containers free of algae growth.
Protein purification equipment,automatic,protein purification equipment,protein purification system,protein purification