Fully automatic protein purification instrument - what are the methods of fully automatic protein extraction and purification?
2020-07-21
The separation and purification of fully automatic protein purification instruments are widely used in biochemical research applications. Fully automatic protein purification equipment should use the inherent similarity and difference between different proteins, use the similarity between various proteins to remove the contamination of non-protein substances, and use the differences of each protein to purify the target protein from other proteins.
According to the different solubility of protein, the separation and purification of automatic protein purification equipment can be divided into salting out method and isoelectric point precipitation method. Salting-out generally refers to the process of adding inorganic salts to a solution to precipitate dissolved substances. For example: adding certain inorganic salt solutions to some protein solutions can reduce the solubility of the protein, causing the protein to coagulate and precipitate out of the solution. This is a physical change and is reversible.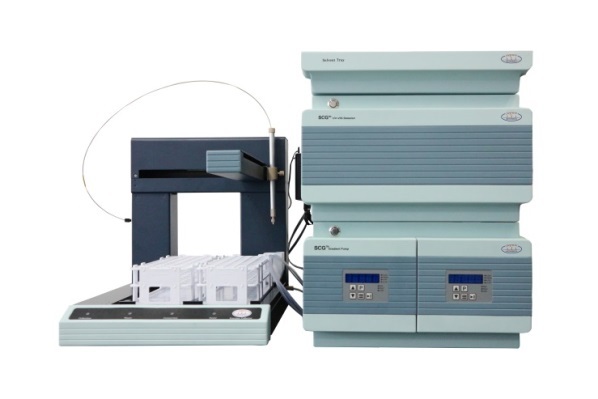 The isoelectric point precipitation method is a method of separation and extraction using the extremely low solubility of proteins at the isoelectric point, and various proteins have different isoelectric points. When the automatic protein purification instrument is at the isoelectric point, the protein molecules exist in the form of ions, and the net charge of the molecules is zero. At this time, the protein molecular particles in the solution do not repel each other with the same charge, and the interaction between the molecules is weakened. Its particles are very easy to collide and coagulate to produce precipitation, so when the protein is at the isoelectric point, its solubility is extremely small, and it is most likely to form precipitates.
It should be noted that different proteins have different isoelectric points. In the production process of automatic protein purification equipment, impurities other than the target product should be removed according to the separation requirements; if the target product is also a protein with a high isoelectric point, the impurities lower than the isoelectric point can be removed first. The isoelectric point of the same protein is different under different conditions.
Automatic protein purification equipment,high-throughput protein purification equipment,imported protein purification equipment,protein purification equipment,protein purification system,protein purification